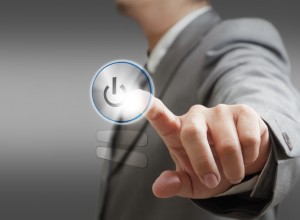 Your Site Is Down
Your website could be down due to internal or external factors.  Without the right tools, experience and methodologies web developers have little chance of locating the problem because it's rarely a coding issue.
Site Not Fully Functional
See the point above – different symptom but similar cause.
If Your Website Ever Goes Down It Means Revenue Loss
If your site is an important source of revenue you need to ensure that revenue stream keeps flowing with a system administrator managing your server.   Consider the impact of your site going down for a week or two.
You've Been Hacked
Most hackers do it for personal gain or to promote a message.  If you see graffiti or political messages on your site you've been hacked.  You may have been hacked even if there is no visible evidence but your page rank mysteriously drops suddenly and significantly.
You Have Servers
If you operate even one server system administration will ensure trouble free operation.  Just because servers don't have oil filters and water pumps doesn't mean they don't need updates and maintenance.
Your Developer Says "That's Not My Job"
Your developer is a coding specialist.  They build it and upload it.  Beyond that they may be in over their heads.  Respect the fact that they recognize their limitations.  You wouldn't ask a bookkeeper to file your corporate taxes instead of the accountant.  This is no different.
Your Developer Spends Days Or Weeks Trying To Get Something Working
Same as point 5 above except your developer didn't recognize their limitations.  Even if they fix the problem you are wasting resources.   You'll spend more per hour plus more hours to solve problems that are beyond their specialty.
Your Website Is Slow Loading And No One Knows Why
The hosting company says they've made no changes on their end and your developer says nothing has changed on your end either.  As the finger pointing continues, visitors are bouncing off your pages.  You need independent analysis – someone in your camp pointing at the problem instead.
Your Hosting Bill Just Got A Lot Bigger And You Don't Know Why
You didn't request more bandwidth, storage space or other options yet your bill has grown.  There are a lot of internal and external factors that could have you paying for service that you aren't using or don't need.  A good system administrator can get to the bottom of it to save you money.