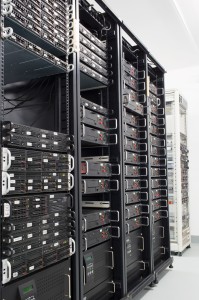 (Now You're Protected)
Your website may be critical to the success of your organization but you know you need to focus on your business and not the servers. That's why you're here – you don't have time or training to do it yourself.
You may have had some form of fully managed dedicated hosting in the past. Disregard your previous experience – we deliver incomparable service.
It's Not Hype – Check Out The Facts:
We actually get on a first name basis with you. We build relationships with our clients by having conversations, not by interpreting support tickets.
Speak to a human in North America when you need help 24/7. 1-855-238-2454
Our support staff grows with our client base. For every 12 clients we hire another engineer.
We want clients that want genuine help – not just reports.
| How The Industry Defines Fully Managed Dedicated Hosting: (Sounds Familiar?) | How We Define Fully Managed Dedicated Hosting: |
| --- | --- |
| Your hosting provider detects a fault condition. You are sent an automated alert – usually by email. They will presume the fault is due to site maintenance. They await your instructions thru their support ticket system. Their engineers are shielded from your call. Your only option is to submit a ticket and hope for the best. | Our monitoring system detects a fault condition. We presume all faults, even minor ones, are important requiring immediate attention. An engineer begins diagnosis and identifies probable causes. You are sent an alert notifying you that we are either working on or have just resolved the issue. If applicable, one of our engineers will call to discuss the issue and see if you are performing site maintenance. |
Your Next Step:
If you have a critical project that you need to hand off to an expert or your business is heavily dependent on your web presence there is no question that you need Fully Managed Dedicated Hosting.
Our competitors tout technical details, configuration specs and monthly plans. We take a fresh approach. We learn about your business and customize the plan to suit.
Call or contact our hosting expert today to start a dialog about your business and what you really need. 1-855-238-2454